About Blue Ribbon Auto Glass
Blue Ribbon Auto Glass is a mobile, auto glass repair shop owned and operated by Greg Blum, NGA Master glass technician.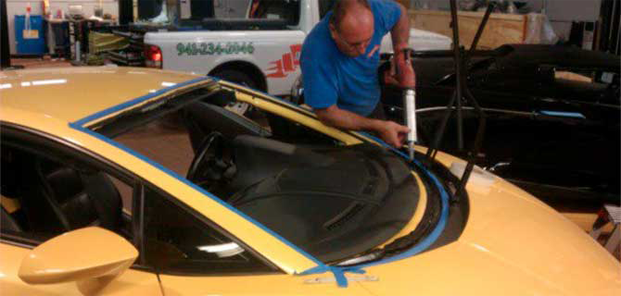 Blue Ribbon has been replacing and repairing auto glass in the Sarasota and Manatee area for 10 years. Before opening Blue Ribbon Auto Glass Inc., Greg had been replacing auto glass in Florida for 15 years, and another 20 years in Missouri. That's 35 years of auto glass expertise.
If your vehicle's windows or windshield is cracked, chipped or broken, Blue Ribbon Auto Glass will come to you. Most importantly, we'll work with your insurance company for you. How does that work?
Blue Ribbon's technicians are certified and devoted to integrity and your safety. Find out why it's crucial that your auto glass repair technician is concerned about your safety.

941-234-2046
Let's schedule an appointment. We'll come to you when you're at work, home or running errands. We will only use the correct glass for your automobile.
Insurance agents love working with Blue Ribbon Auto Glass, Inc. because we take care of their customers. Click the link below, fill out our Agents Form and we'll schedule the next available appointment for your customer.
Cracked windshield? Just a chip? Get it replaced or repaired at no cost to you.